Hi friends! Welcome to our first blog post. Emily here, and being the longwinded talker/writer that I am, I figured it was finally time to try my hand at blog copy! We do not own all of the furniture that we use in staging, but will purchase special items for our inventory when they are unique and we do not have anything similar available to rent. A canopy bed is one of these unique items that we have added into our inventory. Now that we've used it several times and have seen the trend of canopy beds all over Instagram and Pinterest, we decided to share why we love them so much and how they can be used in your home, no matter your style or ceiling height!
2020 is looking up – to the ceiling that is. Canopy beds are a trend that have weaved their way back in style for this year, and we think they'll be sticking around. Instead of the classic, heavy wood canopy or four-poster beds, canopy beds have returned in sleek metals or light woods. Even with dark fabrication, they still remain light and airy with all the negative space included in the frame. Another plus, the dark metal frames can bring in a huge amount of contrast to white walls. If you're not convinced that a canopy bed is the look for you, we'll share some of our favorite reasons to use a canopy bed, the rooms we've used one in, and some of our favorite pinterest rooms featuring designers like Syd & Shea Mcgee @studiomcgee, Leanne Ford Interiors, Pure Salt Interiors @puresaltinteriors, and instagram personalities, Chris and Julia Marcum @chrislovesjulia, and Jaci Daily @jacidaily.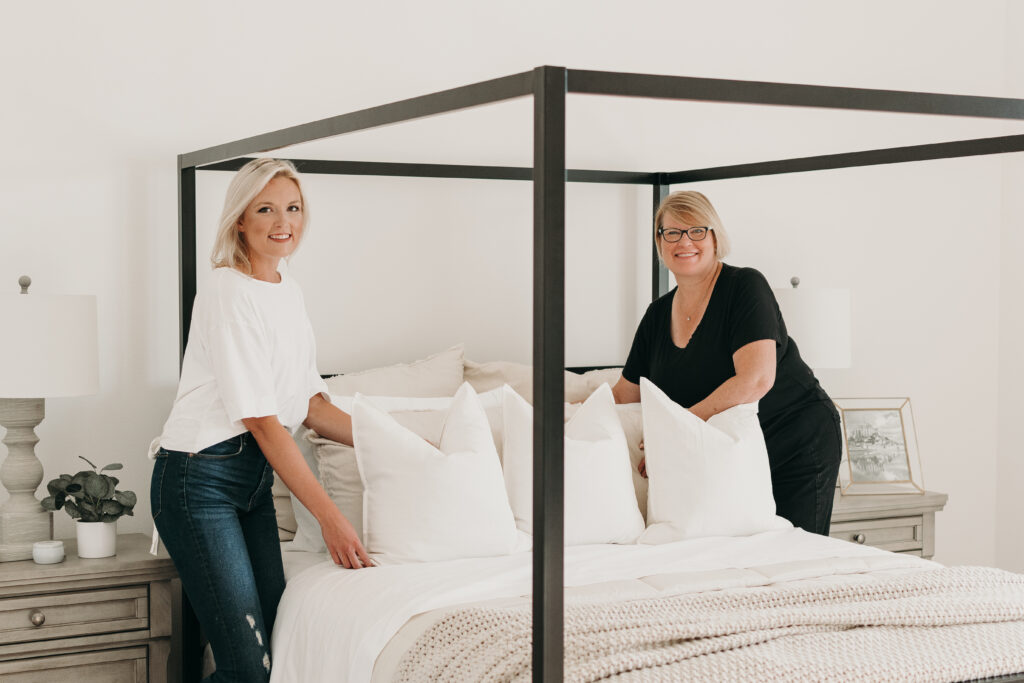 01.
statement maker
Bedrooms are the space in your home that should feel peaceful. Sometimes, people can go too far with this and end up with a space that is underwhelming. Peaceful should be minimal, but that doesn't mean it should lack personality. Bringing in furniture that is unique is an easy way to make a statement while keeping the peace. By making a statement with your bed, you can stick with crisp clean white or neutral bedding while still having that "Wow" factor.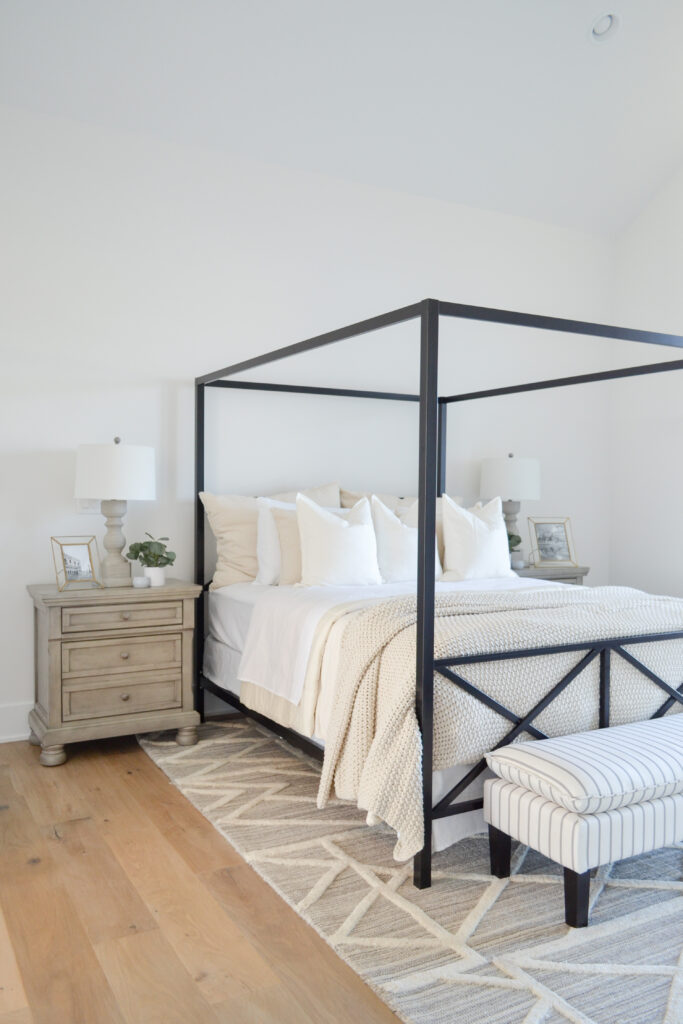 We let the bed do the talking in this grand owner's suite built by Giovanti Homes, LLC.
02.
style transitive
Canopy beds are a nod to classic, traditional, stately style. With the resurgence of this bed design, they can transition well to any style of your preference. The sleek black metal or iron fabrication lends to a more modern look while a light wood frame can give off a coastal vibe. Adding an upholstered headboard brings either look to a more transitional style, modern farmhouse, Scandinavian, or bohemian – you name it!
03.
touch the sky
One of the main reasons why people are afraid of canopy beds is because they think they need grandiose vaulted ceilings for the bed to work. While a canopy bed is typically the best option for these rooms because they occupy space that otherwise would need large wall art or feel a bit empty, canopy beds are not limited to high ceiling rooms. In an average height room, adding vertical lines draws the eyes up and actually makes the ceilings appear higher. With the vertical lines of a canopy bed, the walls visually stretch and the room appears larger. Canopy beds can also distract from popcorn ceilings or other undesirable ceiling treatments of the past by adding visual interest of sleek, clean lines. Our main tip for using a canopy bed in your bedroom is to be mindful of the type of overhead lighting in the space.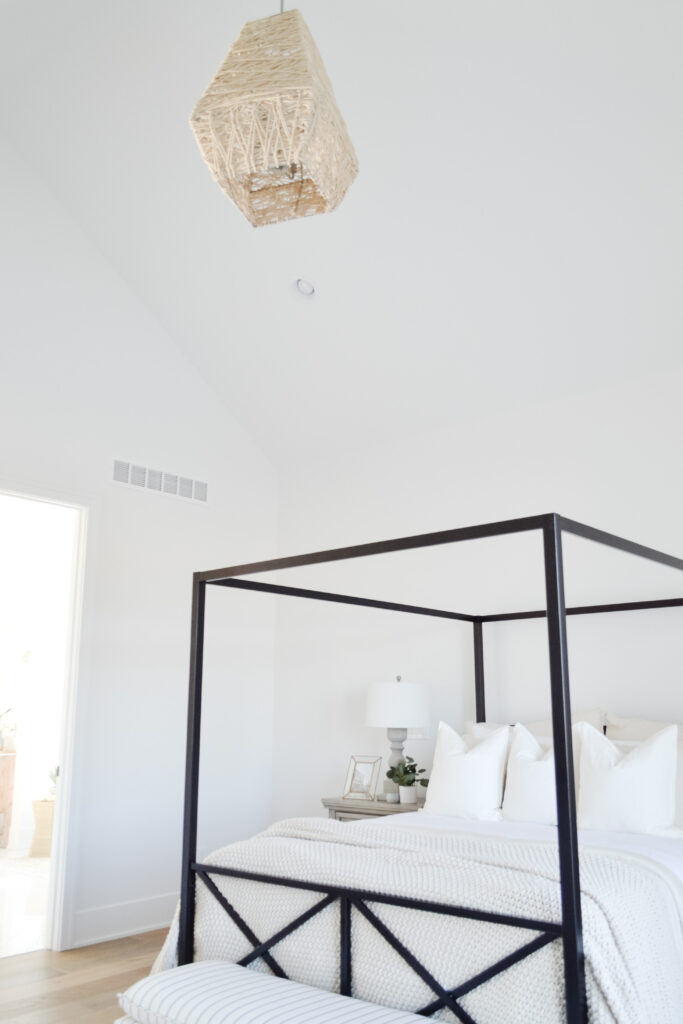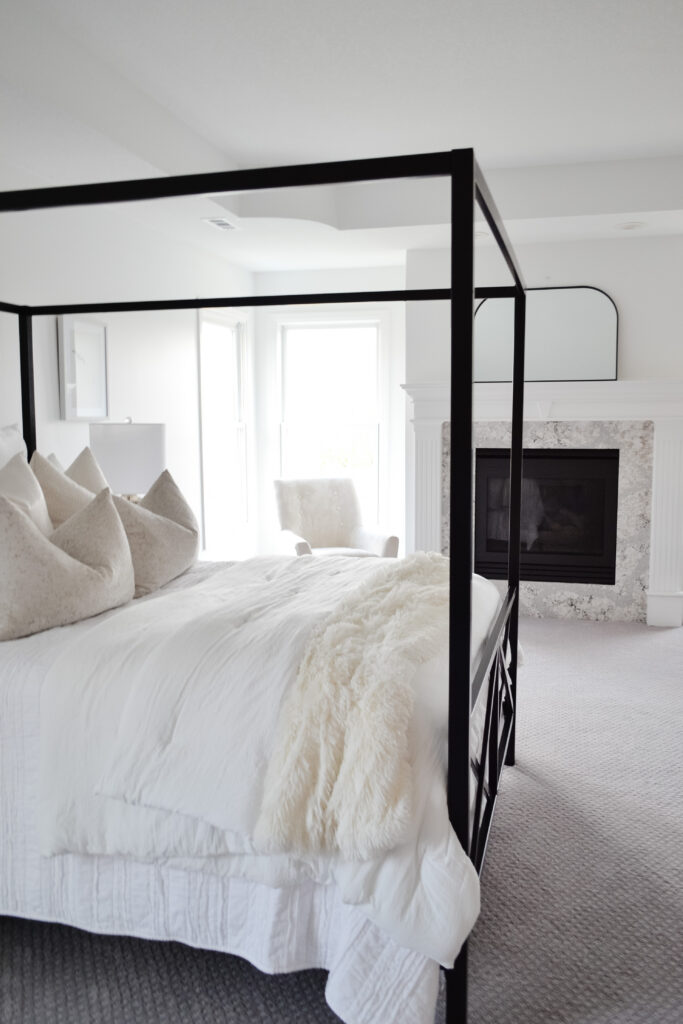 OUR VIRAL FAVES
These are some of our favorite designers who can do no wrong in our book! All of these designs feature more traditional style rooms, yet the beds work in each one. We have a soft spot for the arched canopy bed designed by Leanne Ford for Crate and Barrel. We love it so much that it made it's way into a virtual design concept we created for a client.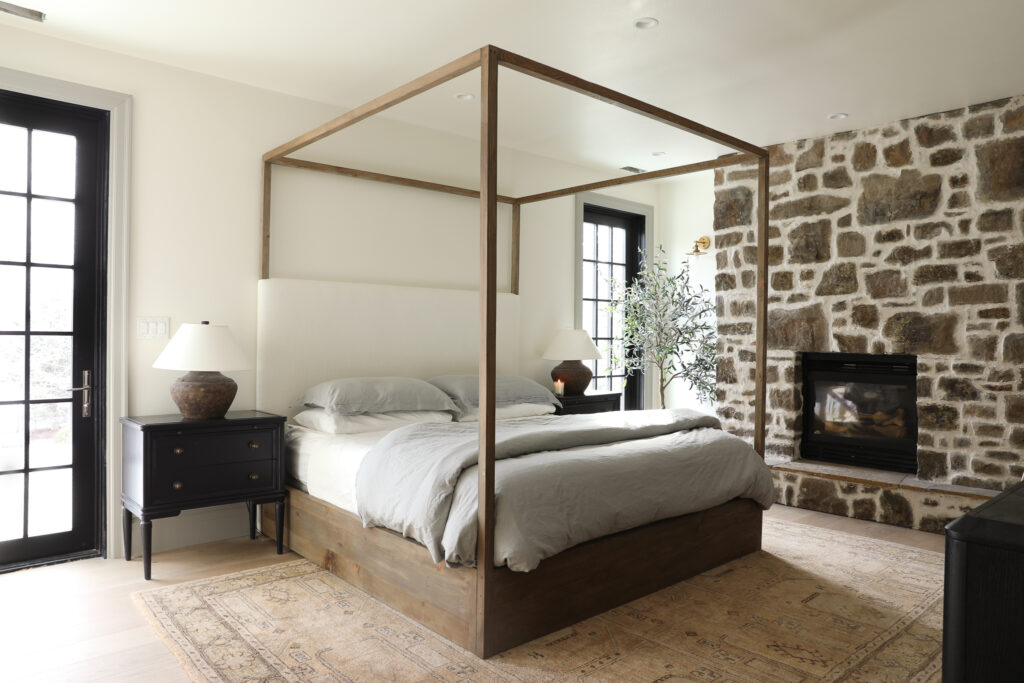 our virtual design concepts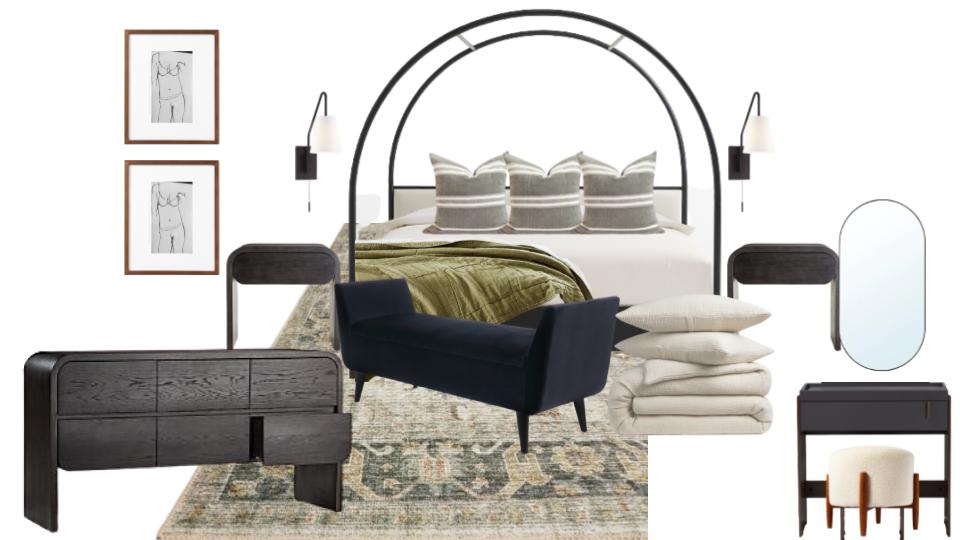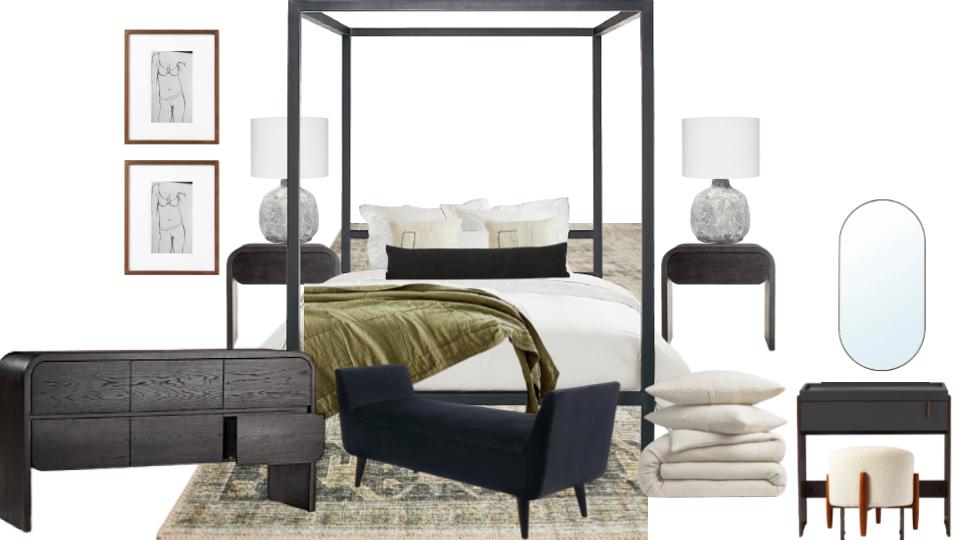 OUR WORK
shop our looks